So, Racism. Let's start there because it's the most important in today's blog. The world paid attention after the death of George Floyd, and so did I. As a white woman I've been spending some time reading, connecting to others, reflecting on what I need to change and starting to make some changes. This large cultural change that needs to happen starts with each of us making a change and it feels very much like a marathon goal and not a sprint.
I've included a few books that I've read in regards to racism and one of my goals has been to continue this process, so as I continue to find ones I like, I'll recommend them in my blog on occasion.
As I've started to explore my own racism and support of systemic racism more deeply, it has felt heavy and overwhelming at times. I'm a person who can go deeply into heavy topics, but I need to balance it with doing things that bring me joy, pleasure, and peace. It can feel wrong to do these things when so many horrible things are happening around us, but it is very important. For me if I spend time in joy, pleasure, & peace, this allows me to continue exploring this topic of racism and spending energy on making changes. So I've included 2 other books today, and while neither of these books are what I would call beach reads, I wanted to include them. But please read those beach reads! I've been reading them too, they just didn't make the list today.
Today's Books
Born a Crime by Trevor Noah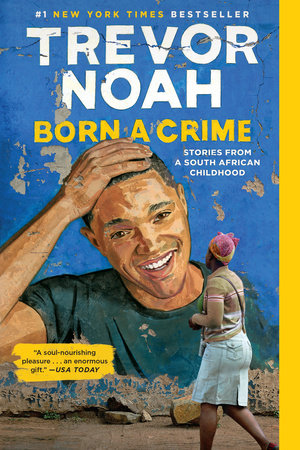 This was my favourite read. This book is a gift for us all in that Trevor is able to talk about his experiences with racism and oppression in South Africa with candor and humour. He talks about the complexities of racism within the black community and the racist and sexist systems built by white South Africans. Racism is not hidden in South Africa. In Canada, we like to spend time looking at other countries racism and ignoring our own. This book helped me reflect on what lies beneath the surface of our systems here in Canada. I had mixtures of laughter and tears while reading this book. You will end this book loving his mother and in awe of Trevor Noah.
The Skin We're In by Desmond Cole
If you're a white Canadian (and especially Ontarian), if you read any book about racism, I'd recommend this one. Desmond is a black activist and writer based in Toronto, Ontario. He names how the the Canadian media consistently omits the racism happening in our own cities and country and focuses on what is happening in the USA. He details a month by month account of 2017 and racism and systemic racism he challenges in the school board, with the police, in major newspapers and provincial & federal agencies.
As a white woman I realize that I've had the privilege of choosing not to read the news when I don't want to and also the privilege of feeling safe with the police and other agencies. This book was such a gift in that it wasn't some random facebook article and you'd never find it in the big media outlets because of who owns the big Canadian Newspapers and Media. Read it! And then reflect on which systems in your life you need to hold accountable for change.
White Fragility by Robin Diangelo
This is THE book that I've seen as recommended reading on anti-racism. Full disclosure, I haven't read it all. It's very helpful, but it's written by an academic and you can tell. She has lots of videos online. I recommend this Youtube video as a start and then take this book chapter by chapter as she explains what white fragility is and how it shows up in our lives. My understanding is that white fragility shows up as a feeling of defensiveness that white people have when black people name that white people are acting racist. There are feelings of denial and shame. Robin shares how most white people aren't racist in the conventional sense of hating black people, but that white people are complicit in keeping systemic racism in place by our silence about oppressive behaviours.
Robin asks us to notice our reaction when white or black people get angry in a large group. How do we perceive when men or women get angry in a group? Who's the loudest? Who's silent? Who ultimately gets heard?
I read a great facebook post that was shared through the myriad of threads that encouraged us all to reflect on the many forms of fragility in our lives – male fragility that arises with the request for equal pay among genders and the #MeToo movement, or the extensive heterosexual fragility when homosexuals were asking for the right to marry too and not be persecuted for their sexuality. The list goes on and on. What kind of fragility do you have in your life?
Untamed by Glennon Doyle
This book is raw, honest, heart-open writing. A friend had listened to the audiobook and recommended it to me (Thank you!). Glennon describes her pattern of writing books and then realizing afterwards that she no longer has the same reflections about her life. It seems that after this book (and me now following her now on Instagram) things have shifted for the better for her. She was/is? a Christian woman who was committed to her faith and her husband. She then worked through a period of his infidelity and after committing to stay, she met Abby Wombach (famous soccer player) at a Book Event and realized that she was attracted to her. She writes about this experience and ultimately her decision to divorce her husband and marry Abby.
She also talks about the realization that if she listens to herself, she is always guided about what to do that meets both her and society's higher needs. This is what psychotherapy often does too. Our society has been built on telling people they need to go outside themselves to find the answers to their questions. This starts in parenting and our school systems and culture. What if you really could trust your own instincts? Or as Glennon infers, "What if you are really a wild cheetah but you've just been tamed? What if you started the practice of untaming yourself?" The focus of the book is on women, but it could be applied to any gender. She is also ahead of the curve of most white people (including me) in regards to racism and reflects on her own journey.
Find Your Pleasure by Cynthia Loyst
I happened up on this book at my local library and was introduced to Cynthia Loyst, who created a beautiful coffee-table book about simple ways to mindfully choose pleasure in your life. This book isn't a must read, but a gentle reminder and inspiration to nourish ourselves and experience joy. When we do this we create greater space for growth within ourselves and compassion for others.
Phew! That's a lot of books. I hope that I offered you a little inspiration as you either start or continue your conversations about racism with friends and family, and to also give yourself permission to have some pleasure & nourishment too along the way and within the greater context of the pandemic and all the extra stresses that it brings too.